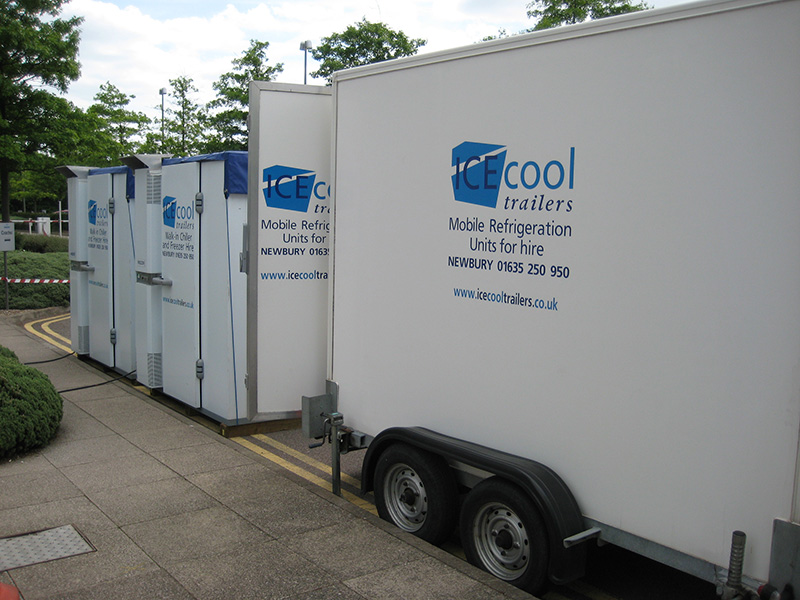 13-Oct-2016
Many pubs and restaurants across the United Kingdom find that they experience an influx of business over the Christmas and festive periods - when people are looking for cheap and easy ways to enjoy a dinner with the family.
Unfortunately, many pubs only have enough fridge and freezer storage within their facilities to protect the food and produce that they get for standard operations.
This means that when Christmas arrives, companies are left with an important decision to make: Should they turn away the extra custom, or find a safe place to store additional food?
Hiring a fridge or freezer trailer could represent a convenient solution for pubs across the UK. Not only does it mean that you are well-prepared with food for the masses during the festive season, but it also ensures that the extra food your purchase remains well protected against various elements, without taking up valuable real estate within your actual pub.
The Benefit of Fridge and Freezer Trailer Hire for Pubs
Though you may be able to hire extra refrigerators and freezers for your pub to use specifically over the Christmas period, storing these devices indoors could mean that there is less seating available for your new customers.
Simply placing these machines outside wouldn't work either - as standard refrigerators aren't always designed to manage the severe temperature drops that can take place during the winter months.
Fridge or freezer trailer hire for pubs gives you the robust security you need to keep food and beverages fresh for the crowds of customers that you hope to serve over the Christmas period.
On top of that, the trailer can easily be parked in the area surrounding your pub, so that it doesn't take up any valuable seating space indoors. All you need to do is make sure that you follow the appropriate guidelines for storing your food, and you've effectively invested in a sound solution for making extra cash over Christmas.
Making the Most of the Festive Season
In this competitive market, it's crucial for pubs to ensure that they're prepared to serve all their customers over the festive season. Trailer hire for pubs can help with this.
What's more, many of these trailers are highly energy efficient, which means that you can save on additional money and resources while you keep your produce fresh for longer.
You might even be able to use a freezer or fridge trailer as a safety blanket on the chance that your power is affected by the winter weather, as your trailer will continue working on a generator - meaning you still have safe food to serve.