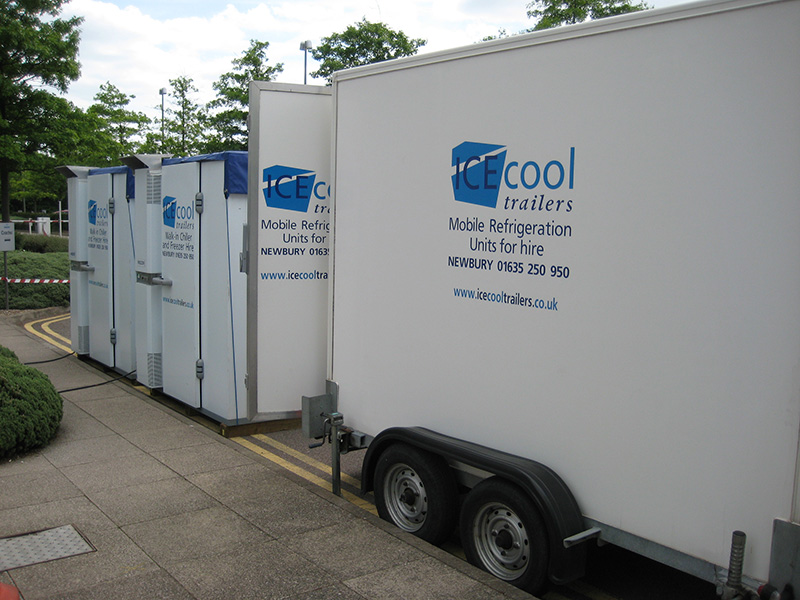 08-May-2016
Fridge or freezer solutions offered by Icecool Trailers

With a range of solutions available, from fridge and freezer trailers to mobile cold rooms, freezer room hire, and emergency refrigeration, Icecool Trailers is a one-stop-shop for outdoor caterers, hotel chains, and every kind of business in-between.
Icecool Trailers has been established for over 20 years, during which time we have developed a renowned reputation for delivering a quality service with ongoing support at competitive prices.
However, even Icecool Trailers can suffer from mishaps and misfortune from time to time. Just like our clients, we have been faced with the situation of a fridge or freezer solution not working properly. Thankfully, we have a workforce of competently trained and extremely skilled staff that can rectify problems in next to no time. On top of that, Icecool Trailers usually has a back-up solution just in case the worst-case scenario does occur.
But what if the freezer or fridge we supply you with does not operate properly? How long will it be until the situation is sorted out and when can you expect us to provide assistance?
In the event of a fault or breakdown with our fridge or freezer solutions
First and foremost, we must point out that it is incredibly rare for Icecool Trailers' fridge or freezer solutions to ever experience any problems. We only source high-quality fridge and freezers that always work when required and will stand the test of time. Icecool Trailers takes great pride in the maintenance and servicing of our solutions too, which benefits both the customer and us.
However, in the unlikely event that one of our fridges or freezers doesn't work as it should, we will give you top priority. Icecool Trailers will dispatch another fridge or freezer as soon as possible, which is often within a few hours. Just like our emergency refrigeration service, the last thing we want is to leave you hanging without cold storage.
From our location in Berkshire, we can usually offer 2-hour delivery to customers in and around London, Cardiff and Birmingham. For other cities and counties, Icecool Trailers will still strive to get there on the same day you call us. We know that if a fridge or freezer doesn't operate properly, you can't be waiting around for a rental company to get its act together. For this reason, you should have total confidence in Icecool Trailers to get moving straight away.

Contact Icecool Trailers for more information about fridge or freezer solutions.