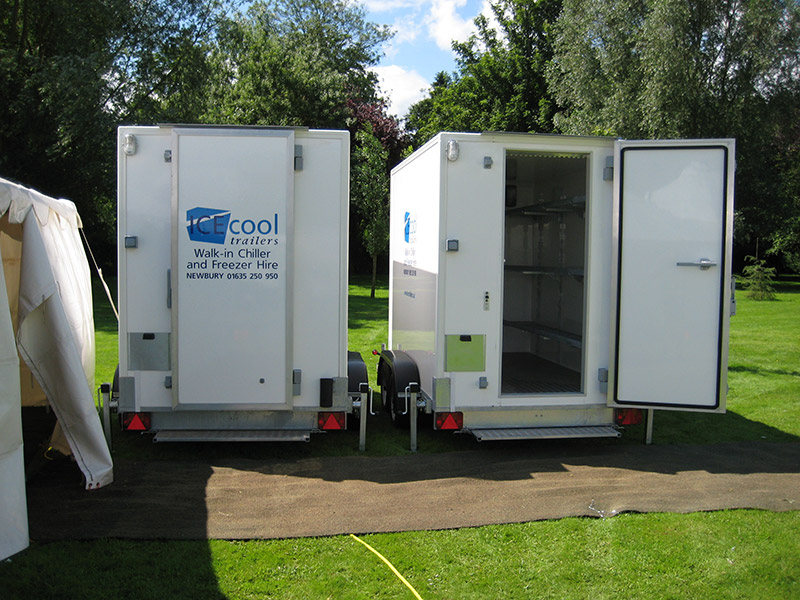 17-Apr-2016
Icecool Trailers have a wide range of services they can provide when it comes to fridge hire for car shows.

Now that winter is behind us, petrol heads can finally bring their cars out of hibernation in anticipation for the summer show season. With no heavy rain or salt spreading to worry about, classic cars and modified vehicles can be showcased in all their glory.
Likewise, bikers will also be looking forward to getting out on the open road this summer. There are numerous motorcycle races and festivals taking place up and down the country this year, celebrating the beauty of everything from superbikes to scooters.
This means there are plenty of opportunities for food vendors and caterers to feed hungry car fans and bike enthusiasts. Chances are you have already booked your pitch at a car show or motorbike festival, but what about fridge hire for car shows?
Icecool Trailers is a leading supplier of cold storage hire services, walk-in chillers, walk-in freezers, and fridge/freezer trailers. Based in Berkshire, we cover a wide area of the UK including London, South Wales, Hampshire, Oxfordshire, Wiltshire, Gloucestershire, Dorset, Avon & Somerset, Worcestershire, Warwickshire, Northamptonshire, Hertfordshire, Bedfordshire, Essex, Sussex, and Surrey.
So, if the event you are attending is located in one of these areas and you still need fridge hire for car shows, here are some reasons to choose Icecool Trailers:
Experience - We have years of experience supplying fridge hire for events as varied as food festivals and country shows to car shows and motorbike festivals. Icecool Trailers knows what is required for these kinds of events and can provide expert assistance every step of the way.
Quality - All of our fridges are of a very high quality and regularly serviced to prevent unfortunate breakdowns. The last thing you want at a show or festival is to suffer a fridge fault, which will no doubt disappoint customers and cause you to lose valuable sales.
Service - Our priority is to deliver your fridge hire on time with the utmost professionalism and proficiency. Should anything go wrong, Icecool Trailers will be on hand to rectify the problem at a moment's notice.
Price - Icecool Trailers will give you a quote based on your unique requirements, allowing us the opportunity to provide the best price possible. We also strive to offer added value in any way we can, such as set-up on arrival and ongoing support.
For these reasons and more, choose Icecool Trailers for fridge hire for car shows and motorbike festivals.