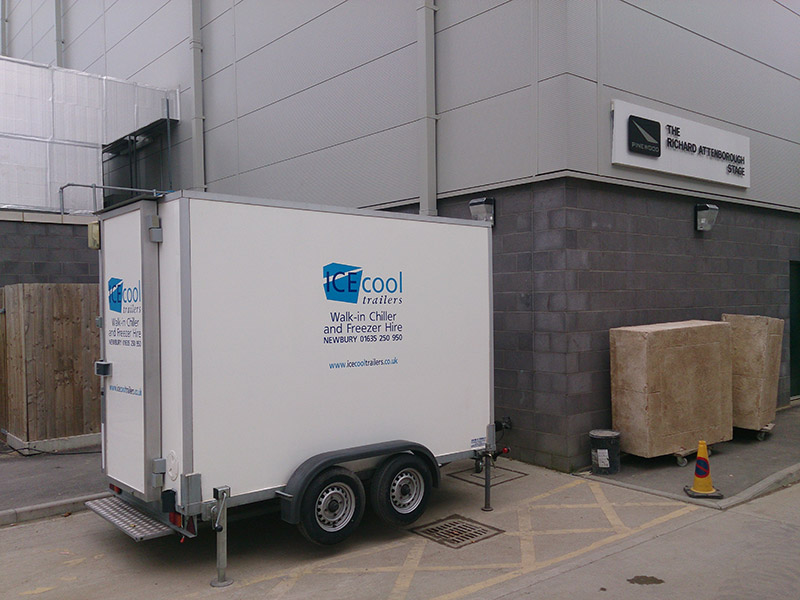 31-May-2019
Many Icecool Trailers customers know us for the emergency service we provide. Other clients have come to rely on us for seasonal rentals. Yet another portion of our business that we do not talk about as much involves providing fridge and freezer trailer rental during remodelling projects. Some of the clients we have served in this respect would not have been able to remain in operation any other way.
One particular client operated a commercial kitchen just outside of the Greater London area. Business had grown to the point where owners decided they needed to remodel and expand kitchen facilities in order to remain true to their commitment to great food and quality customer service. But they did not want to shut down during remodelling. Lost revenue would not have been kind to their bottom line.
Instead, the client elected to contract a variety of services including fridge and freezer trailer rental from Icecool Trailers. All it took was a single call to our office to arrange for several fridges and a freezer. We took care of the temporary cold storage problem, giving the client one less thing to worry about during remodelling.
Set Up and Ready to Go
There was a lot about fridge and freezer trailer rental that our client appreciated. At the top of the list was the fact that it required very little effort from them. Once they made the call and arranged for delivery, we handled everything else. We delivered the necessary units, put them in place, set up the shelves, and connected them to mains power. In no time at all the client had access to plenty of cold storage capacity.
This particular case called for trailers parked outside. However, we have served other clients who preferred walk-in chillers and freezers instead. We provided the exact same service even though the chosen units were slightly different.
The interesting thing about walk-in units is that they do not require a commercial loading dock or a large door. Our walk-in cold rooms and freezers are delivered as a series of panels that are assembled on site. Try doing that with a refrigerated van.
Rental for As Long As You Require
We do our best to accommodate clients during every moment of their rental. To that end, we can furnish fridge and freezer trailers and walk-in rooms for as long as you require. Perhaps your remodelling project is small enough that you expect to be done in a matter of weeks. That's fine. But you can also count on us for dependable cold storage for an expansion project you expect to take months.
Icecool Trailers serve clients throughout the Greater London area and beyond. All of our trailers and walk-in cold rooms are meticulously maintained by a staff of experienced technicians. Should your unit ever malfunction during the rental term, you need only contact us. We will immediately dispatch a replacement unit or repair technician. That is part of our commitment to you.