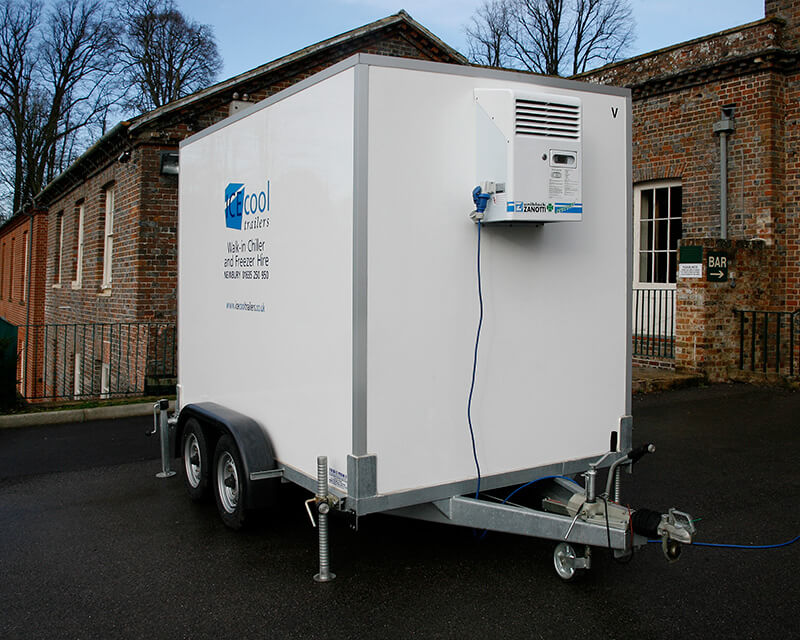 02-Mar-2016
On a day-to-day basis, your business probably runs incredibly smoothly with no problems or issues. But while you can never anticipate a disaster, the worst-case scenario will almost always occur when you least expect it.
For example, if you own a restaurant and are booked out with couples for Valentine's Day, what would you do if your fridge broke down? Similarly, if you paid for an expensive pitch at a country show yet your freezer wasn't working properly, how could you stem your potential losses?
The answer is emergency fridge and freezer hire. With this contingency plan in place, you can rest assured that fridge or freezer faults won't matter, as a replacement will be there in no time.
Emergency fridge and freezer hire
If you happen to suffer from a fridge or freezer failure, the most cost-effective solution is moving your produce or stock into a temporary unit. Along with buying you precious time, this option is perfectly legal and can even be operated out of.
The portability and low-key design of temporary fridge hire and freezer hire solutions from Icecool Trailers mean that your business can keep on functioning with little to no disruption. What's more, the efficiency of our temporary units means you could even store your produce or stock indefinitely.
Get in contact with Icecool Trailers and we will be able to recommend a fridge hire or freezer hire solution to meet your unique requirements. We will also deliver and install your unit for you to alleviate further stress. Depending on your location, Icecool Trailers can deliver temporary units on the same day of your order, typically within 2-4 hours.
Business and emergencies that could require fridge and freezer hire
Hotels – If every room is booked but your fridge or freezer breaks down
Hospitals – If you need to store medical supplies that are essential for a patient's health and well-being
Restaurants – If you suffer from fridge or freezer failure during a busy period
Pubs – If your customers start complaining about warm drinks and cold food
Factories – If production is at risk of stopping because of a fridge or freezer fault
Prisons – If the safety of prisoners and staff is at risk
Caterers – If you can't serve customers at a wedding, festival, or other type of event
To discover more about fridge and freezer hire for emergencies, contact Icecool Trailers today on 01635 250 950.