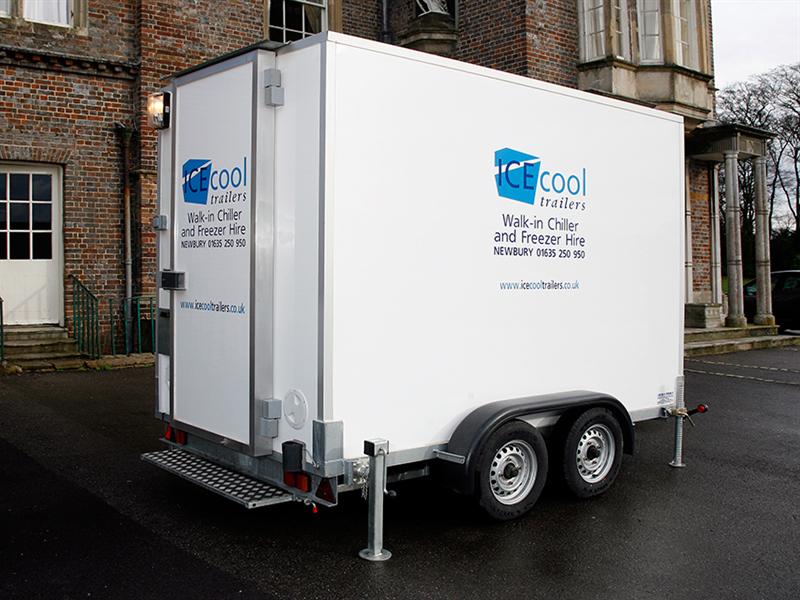 10-Aug-2017
We assume by now that you've heard of the government plan to ban petrol and diesel vehicles in the UK by 2040. The plan is part of a more ambitious goal to drastically clean up the air across Britain without mandating Clean Air Zones. The news of the plan has been met with approval and scepticism alike, though it will not do much to change what we do in terms of fridge and freezer trailer rental.
Banning diesel and petrol cars may help us reach our clean air goals in major metropolitan regions like London and Manchester. It will do less for small villages and rural areas. Even at that, critics of the plan wonder whether it goes far enough. One particular article published by the Huffington Post questions why the government doesn't do more to address air pollution right now.
Polluting Transport Refrigeration Units
One of the issues raised by the Huffington Post has to do with transport refrigeration units that use diesel engines to power both the vehicles and the compressors that keep cold spaces cold. Data cited by the Huffington Post article suggests that refrigerated trucks and trailers generate "up to 93 times more nitrogen oxides and 165 times more particulate matter" than a diesel car meeting Euro 6 standards.
Of course, this data refers to the largest refrigerated trucks that bring tonnes of cargo into major cities every year. Even so, the Huffington Post's complaint illustrates a very significant difference between refrigerated van hire and the trailers and cold rooms we offer at Icecool Trailers.
Whether you're looking for a walk-in cold room or freezer trailer rental, our units can be plugged into mains power on your site. As long as installation or deployment is within 20 metres of a power source, our leads and cabling will have you connected to it in no time at all. Our units work with both 13- and 16-amp systems.
This means that our fridge and freezer trailers and walk-in rooms do not contribute to air pollution by burning petrol or diesel fuel. The only time such fuels are necessary is when an installation does not include mains power nearby. We can then, by necessity, connect our unit to a portable generator.
Clean, Fast, Cost-Effective
Fridge and freezer trailer rental from Icecool Trailers will not be affected much by the government's plan to clean up the air because our units don't contribute to air pollution. That makes both our trailers and walk-in rooms clean from an air pollution standpoint. But we do better than that.
Our portable refrigeration solutions are also fast and cost-effective. They are fast in the sense that we offer same-day delivery in most locations and emergency delivery within 2 to 4 hours inside the Greater London area. Just one phone call to Icecool Trailers will have a trailer or walk-in room on the way to your site, at a reasonable price and for as long as you need it.
Sources:
Huff Po UK – http://www.huffingtonpost.co.uk/toby-peters/why-is-the-government-tal_b_17615720.html