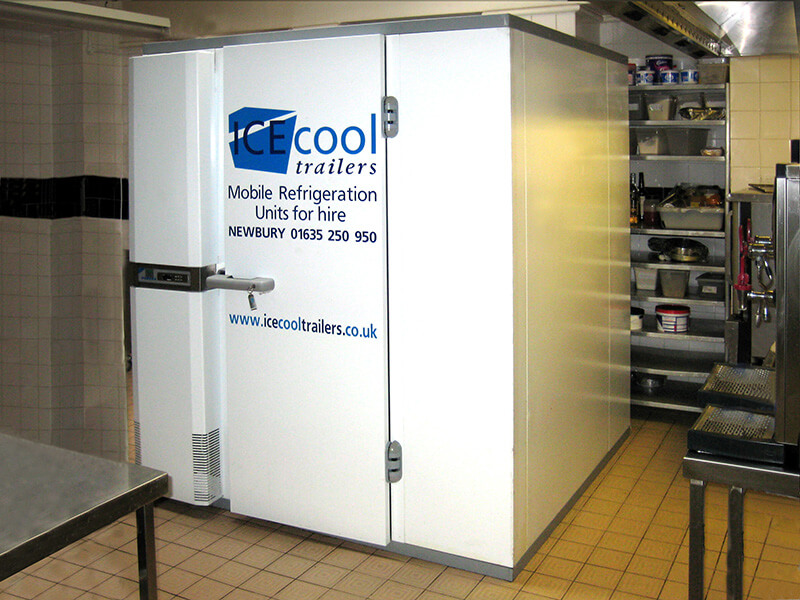 09-Jun-2016
One of the most damaging scenarios for a business serving food and drink is for their refrigeration solutions to breakdown. This rings true for all foodstuff operators, be them an event caterer, pop-up food stall, pub or restaurant.
In an ideal world, those who are in charge of dealing with such breakdowns would be able to call a fridge repair company and request them to fix their refrigeration units quickly and on the same day. However, this is not always possible and it can indeed be several weeks before the parts needed to get a refrigeration unit back up and running become available.
The good news is that Icecool Trailers is here for you should this happen. Offering Emergency Refrigeration whenever you need it.
Fridge trailers and freezer trailers
We have fridge trailers and freezer trailers available to hire right now. We hire our trailers out to catering companies and event's organisers regularly for periods ranging from a day to several months. We also hire fridge trailers and freezer trailers out to restaurants that would like additional refrigeration space during the summer.
As a solution to refrigeration breakdowns, our fridge trailers and freezer trailer can be a direct replacement for your existing refrigeration trailers until you get yours fixed and we are happy to hire you one for as long as you require it, be that a few days or a few months.
Cold rooms and freezer rooms
In addition to our trailers, we also hire out cold rooms and freezer rooms. We hire out our cold rooms and freezer rooms as a refrigeration solution to breakdowns frequently. These are an ideal short-term solution to emergency refrigeration issues.
Our cold rooms and freezer rooms are built up on site thanks to a modular design and they are available in sizes from 1.8m to 3m. Because of their modular design, access is rarely an issue with our cold rooms and freezer rooms (they can be installed practically anywhere) and they can run off any 13-amp or 16-amp electrical system or a portable generator.
Contact Us About Emergency Refrigeration
If your commercial fridge or freezer has broken down, we can hire you a refrigeration solution for as long as you need it. We are also able to deliver your trailer or cold room within just a few hours depending on where in the country you are. To find out more about our services, please call us on 01635 250 950 or contact us from here.