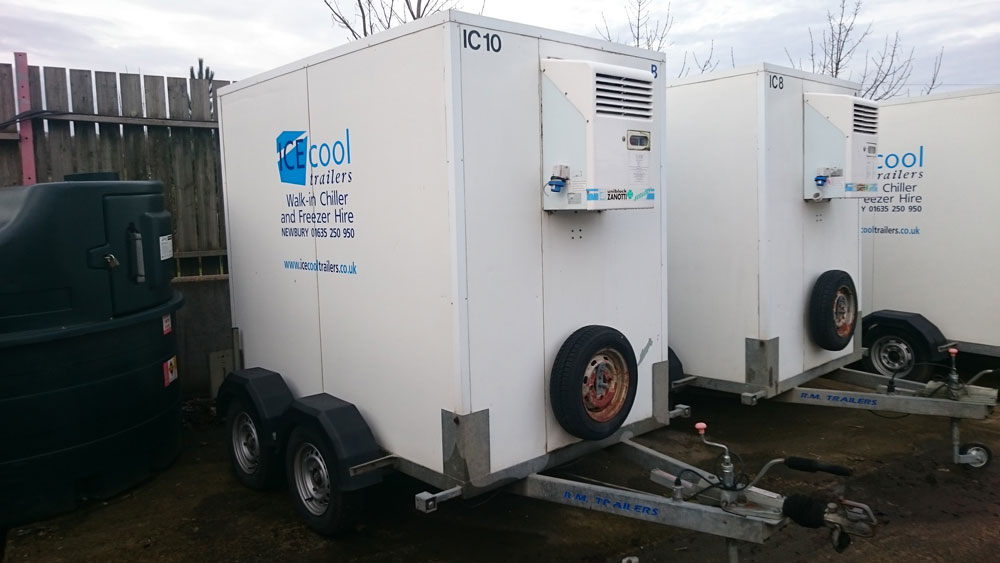 03-Aug-2017
For more than 20 years, Icecool Trailers has been providing refrigerated and freezer trailers along with walk-in cold rooms and freezers to clients throughout much of southern England. It is what we do. But emergency fridge trailer rental is really where our company shines. Meeting the emergency needs of our customers allows us to be at our absolute best.
Our emergency service begins with 24-hour availability. Clients can call us any time, day or night, to request delivery of a trailer or walk-in room. Most of the time we can make delivery within 2 to 4 hours in the Greater London area, though delivery times are subject to availability and location.
Emergency delivery is further enhanced by our large selection of units. We provide both refrigerated and freezer trailers in different sizes, complete with shelving, lighting, and lockable doors. Or walk-in cold rooms and freezers also come in multiple sizes as well. They are delivered to the client's site as a set of panels, then assembled by our technician in the chosen location.
Fires, Power Outages, Etc.
We are often asked what kinds of emergency we respond to. The answer is simple: any emergency that requires temporary, portable refrigeration. Furthermore, we don't market our emergency service as an alternative to refrigerated van hire. We offer a full-service solution for as long as our clients require their rental units.
Fires are just one example of the kinds of emergencies we respond to. Take the fire that occurred at a Moray supermarket late July 2017. On that day, a fire broke out in one of the refrigeration units on the second floor of a Marks and Spencer location. It took two fire crews to put out the blaze. Thankfully, there were no injuries and damage was limited mostly to the cold storage area.
Had this fire broken out at a store within our service area rather than in northern Scotland, store managers could have immediately got on the phone with an Icecool Trailers representative to arrange for immediate delivery of as many trailers as needed. In no time at all, one of our technicians would be on the road with trailer in tow. If more than one trailer was required, we would do our best to accommodate the need.
You Can Schedule Emergencies
The Marks and Spencer fire in Moray was no different than any other structure fire in that it was not planned. The reality is that you cannot schedule emergencies. But you can schedule emergency fridge trailer rental at a moment's notice by calling Icecool Trailers.
We provide emergency fridge trailer rental as well as planned rental of all our units across many areas of southern Britain including London, South Wales, Berkshire, Oxfordshire, Sussex, and Surrey. We go as far as the Midlands and all the way down to England's southern coast.
Remember, Icecool Trailers is not an alternative to refrigerated van hire. Our solutions are a are better option.
Sources:
The Press and Journal – https://www.pressandjournal.co.uk/fp/news/moray/elgin/1297380/moray-supermarket-evacuated-after-fridge-fire/