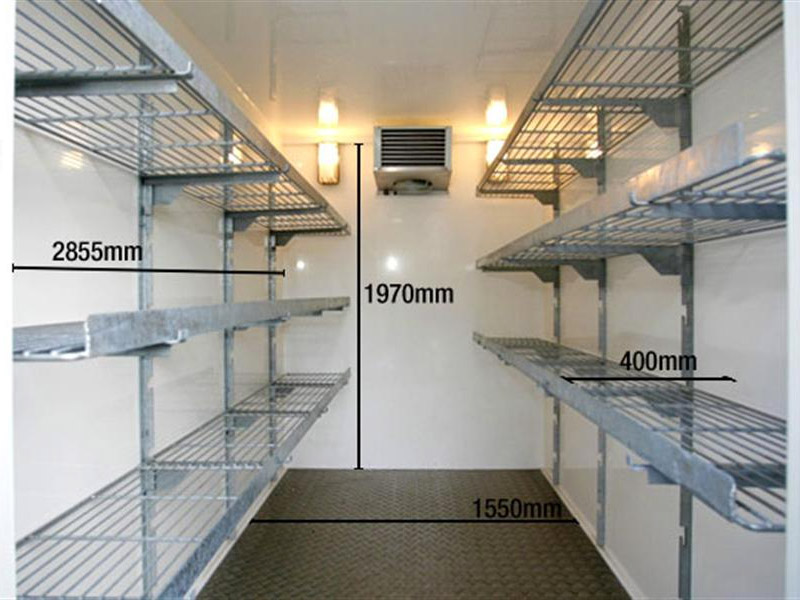 10-Feb-2017
Whether it's a broken oven or forgetting to defrost that chicken, catering emergencies happen to everyone at some point. However, when it comes to a broken fridge or freezer it can feel catastrophic. Your stock can spoil and become inedible, wasting your valuable assets and possibly even putting lives at risks!
Thawed or partially frozen food in the freezer can still be saved and refrozen if it contains ice crystals or has been kept below 5°C. However, partial thawing and refreezing may affect the quality and taste of some foods which is obviously not ideal for a busy restaurant or catering company. Emergency freezer hire to the rescue!
What You Should Know About Emergency Freezer Hire
You might not have even been aware that such a thing as emergency freezer hire existed until now. However there are actually a range of rental options available to suit any situation. You could either hire a freezer trailer, which is a fully portable unit mounted on a sturdy frame or a freezer room which can be set up wherever it is needed.
The portable nature of these units means a breakdown will cause minimal disturbance to your business or event as they can be set up wherever they are needed. Both can be powered by generators if there isn't appropriate access to electrical mains (although it is wise to check with the hire company you are using whether they will provide the necessary wires and cables for the unit).
This is ideal for when a freezer breaks down as of course you won't have room to fit another in your kitchen. It's also well suited to outdoor events such as weddings or large parties. There are lots of different sizes available so you'll be able to find one suited to your needs.
If you need the freezer you hire to be brought into your kitchen you might be concerned that it won't fit through your door. Luckily, many freezer rooms can be taken apart and delivered to you disassembled. It is worth discussing with the company you hire from whether this is an option and whether they will reassemble the unit for you on delivery.
In most cases, freezer trailers and freezer rooms come with full lighting inside and adjustable shelving to give you plenty of storage space and help you to keep your kitchen well organised. It's also a good to note all of our hire units are lockable as you will obviously want to protect your assets!
We offer same day delivery on emergency freezer rental and if you live in or around London, Cardiff or Birmingham they'll deliver within 2-4 hours. They have been established in the portable freezer and refrigeration business for over 20 years and have a wealth of experience working with both commercial and private clients. If you face an emergency that requires portable, lockable freezer capacity delivered fast and efficiently they are the solution. Contact them for a customised quote.