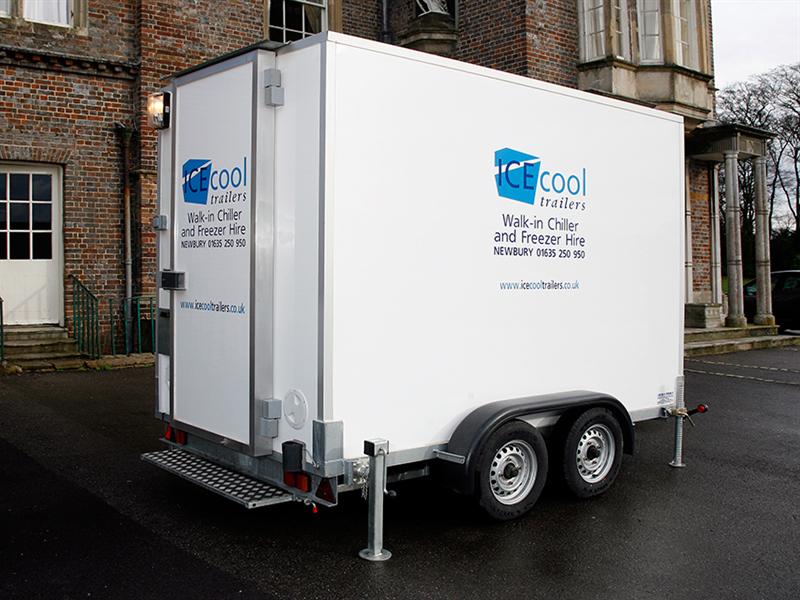 14-Dec-2018
We normally try to stay out of the political fray in our blog posts. We prefer to focus on how refrigerated trailers and walk-in cold rooms are a superior alternative to refrigerated van hire. But recent developments in the ongoing Brexit saga are forcing us to temporarily deviate from our normal policy. So let's talk Brexit and chiller hire.
The government recently began warning supermarkets to fill their warehouses after it became clear that the Brexit deal would never make it out of Parliament. Although we still have about three months to go, it's looking more likely that the divorce with the EU will come with no deal in place.
More Than Just Grocery Stores
Stocking up on paper and dry goods is one thing, stocking up on perishables is another matter altogether. Moreover, this is an issue that's not limited just to grocery stores. A hard Brexit could substantially disrupt UK trade for weeks or months. In terms of refrigeration, it could affect everything from food to medicine and temperature-sensitive industrial goods.
If your business is involved in a sector that could be harmed by a hard Brexit, the next question is whether or not you need portable refrigeration in place so that you can stock up. That leads us to how Icecool Trailers can help.
We provide refrigerated and freezer trailers, along with walk-in chillers, to businesses in multiple sectors. We serve the restaurant industry, caterers, educational institutions, healthcare facilities, manufacturing and industrial facilities, and more. Virtually any company in need of refrigeration can call us to meet their emergency needs.
Start Making Plans Now
The most important take-away here is that a hard Brexit may indeed constitute a short-term emergency for a lot of businesses. Don't wait until the second week of March to decide whether your company is going to stock up on perishables. Start thinking about it now.
If we get closer to March and it appears that you will need to stock up, call us right away. If you can make arrangements in January or February instead, all the better. We will keep as many trailers and walk-in rooms in stock as possible. We will do what we can to meet your emergency refrigeration needs.
Between now and then, do not forget Icecool Trailers if you are ever in the need of chiller hire. We take great pride in the reliable service and quality equipment we provide our customers. We've been doing it for more than 20 years.
We provide both scheduled and emergency service throughout the Greater London area along with Berkshire, Hampshire, Wiltshire, and beyond. In fact, we serve almost all of southern England and a good portion of South Wales. We have the trailers and walk-in cold rooms you need for as long as you need them. Best of all, we provide free delivery and set-up, free pickup, and all the maintenance and repairs necessary to keep units running.
Sources:
FIA and 24 – https://www.fin24.com/Economy/uk-tells-supermarkets-to-maximise-stockpiles-before-brexit-20181208