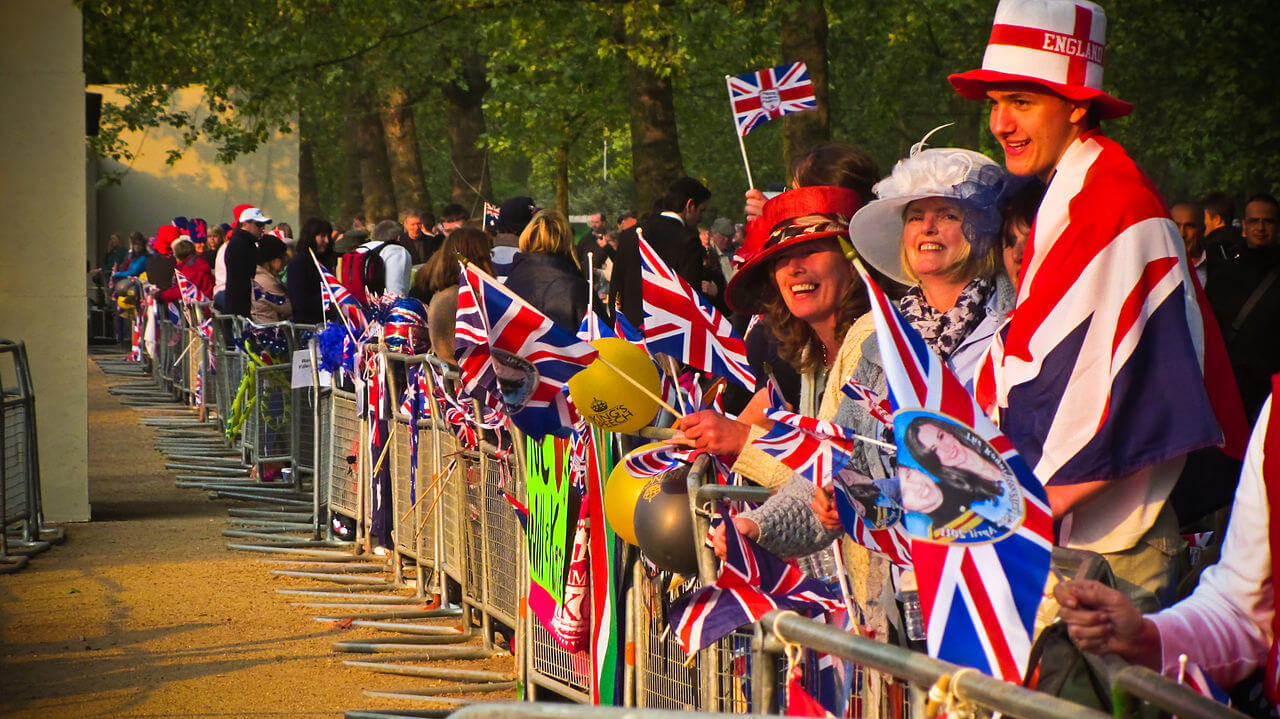 10-May-2018
There is a story circulating throughout the media suggesting that commoners being invited to the upcoming nuptials of Prince Harry and Meghan Markle are being asked to bring their own picnic lunch rather than expect formal catering. If true, it leads us to wonder whether Windsor Castle is in need of freezer trailer rental for the happy day.
If it's just a matter of not having enough temporary refrigeration to handle foodstuffs for hundreds of guests, we would be happy to step up and provide fridge trailers, freezer trailers, and even walk-in cold rooms. They are a far better alternative to refrigerated van hire.
Icecool Trailers specialises in portable, temporary refrigeration for catering needs. In fact, wedding season is one of our biggest seasons of the year. We have plenty of experience providing fridge and freezer trailer rental for weddings of all sizes.
No Etiquette Here
A report published by the Guardian earlier this month explains that the Royal Family's decision to ask commoners to bring a picnic lunch goes against normal wedding etiquette. Apparently, the usual thing to do is offer each guest a minimum of six canapés and a beverage. Who knew?
The Guardian goes on to explain that the invitations sent to 200 commoners include a request to "bring a picnic lunch as it will not be possible to buy food and drink on site."
If the only problem is that Windsor Castle doesn't have mains electric out in the garden, that's really not a problem for Icecool Trailers. Each of our refrigerator and freezer trailers – and even our walk-in cold rooms for that matter – can be powered using portable generators. Whatever the case, we can make it work.
Don't Let Your Nuptials Suffer
In all seriousness, we know the Royal Family's decision has nothing to do with a lack of portable refrigeration. There are plenty of other things in play here. As for you and your nuptials, we expect that you're planning at least a minimum amount of catering for your guests. Don't let your wedding day suffer by way of inadequate refrigeration capacity.
Icecool Trailers provides both fridge and freezer trailer rental throughout most of southern England and portions of South Wales. We invite you to contact us well in advance so that we can get your unit on the schedule. Also note that we offer emergency service as well.
If you run a catering operation and something goes down, just a quick phone call gets a trailer or walk-in cold room dispatched to your location as quickly as possible. We strive for an hour or two within our Greater London service area; same-day service is available in most other areas.
Summer is indeed wedding season. Any plans to hold your reception outdoors calls for temporary, portable cold storage capacity. Give us a call so we can talk about your needs. Icecool Trailers will get you sorted with whatever you need, for whatever length of time you need it.
Source of:
Guardian – https://www.theguardian.com/uk-news/2018/may/03/bring-your-own-picnic-royal-wedding-guests-bemused-by-lack-of-catering