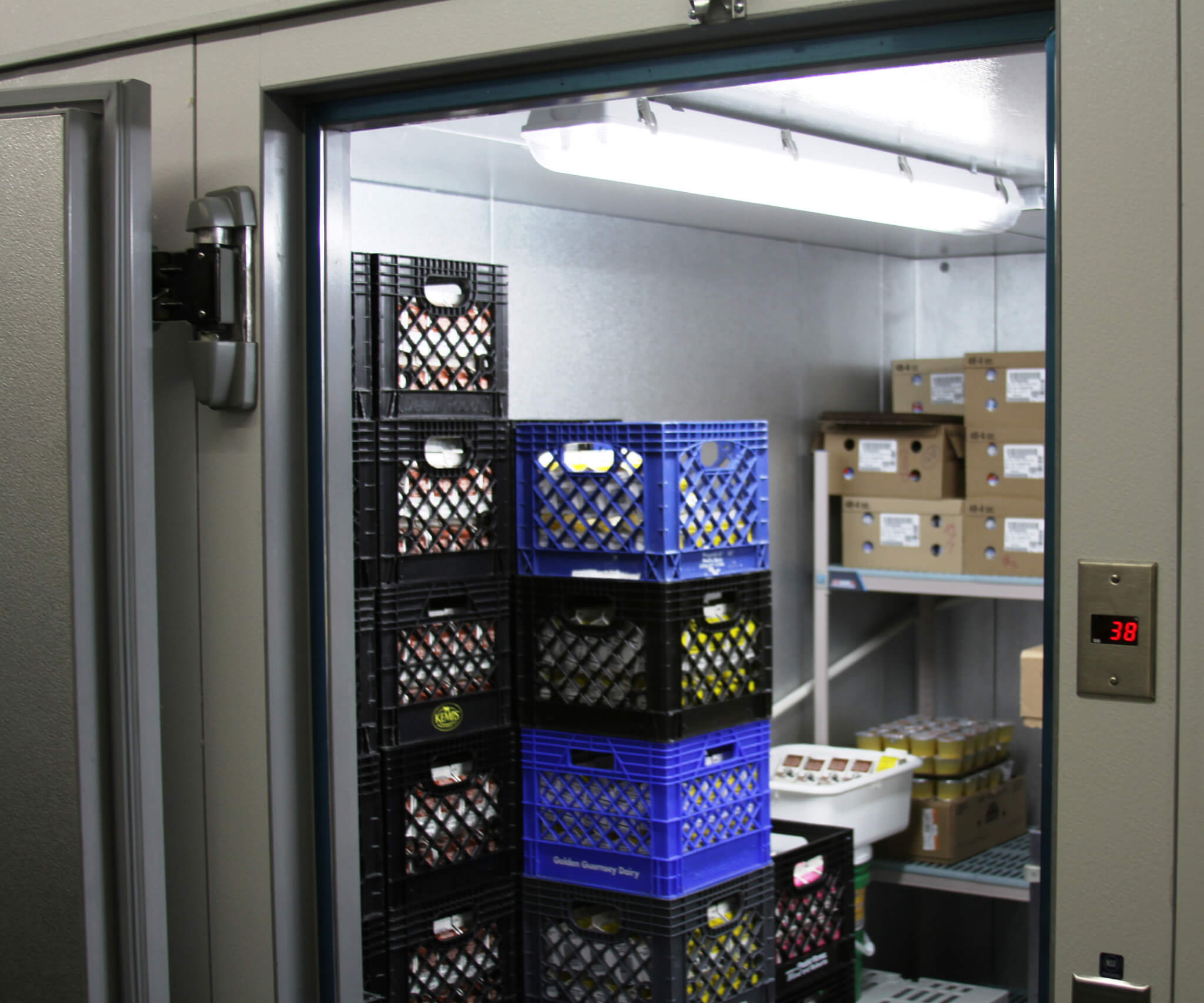 26-Apr-2018
There is a wave beginning to sweep across the UK restaurant scene, a wave known as 'conscious cooking'. As British consumers are becoming more health conscious and environmentally minded, conscious cooking represents a way to feed them exceptionally healthy meals and reduce waste at the same time. We have become aware of this trend due to its relationship with the venerated walk-in cold room.
The Caterer recently published an outstanding piece describing the hottest trends in food service for 2018. Among them are vegan food, cooking with fire, recipes from Hawaii, and zero waste kitchens. Conscious cooking was discussed as one way some of Europe's best chefs are attempting to utilise every possible part of a given food item in order to reduce waste to near zero.
In a conscious cooking scenario, a chef may adopt what is known as the 'route to stem' approach to cooking and creating recipes. Think of it in terms of potatoes. Although most people don't realise it, potato peelings are both edible and very good for cooking. There's no need to peel potatoes and then discard the peelings as waste.
So, what does all of this have to do with the walk-in cold room? A lot, actually. In order to truly have a zero-waste kitchen, the chef needs adequate cold storage. This means at least one reliable walk-in cold room for a standard restaurant. Many restaurants have more than one unit.
The Cold Room Is Critical
A properly working cold room is critical to the zero-waste kitchen because it eliminates one of the avenues of spoilage. Where a chef unconcerned about waste may not view his or her cold storage as critical, a zero-waste chef relies on his/her cold storage space to keep food at just the right temperature for as long as possible. That chef needs to maximise the shelf life of every item in the cold room.
Even more important is having access to emergency cold storage in the event the restaurant's main unit goes down. Nothing is worse for the zero-waste kitchen than a walk-in cold room that suddenly doesn't work. In light of that, Icecool Trailers can be an indispensable partner to restaurants pursuing the zero-waste dream.
Restaurants located within our Greater London service area have access to emergency delivery within an hour or two. Just one call to Icecool Trailers dispatches a walk-in cold room right to your location. Our technician will deliver the unit, install it, and make sure it is functioning properly before leaving the premises.
Call Us for More Information
So, how do you feel about conscious cooking and zero waste? If you're a restaurant owner, understand that the conscious cooking trend relies on adequate cold storage. If you should ever need an emergency walk-in cold room or trailer, Icecool Trailers is but a phone call away. Why not call today and get more information? We want you to be prepared before an emergency actually happens.
Sources:
The Caterer – https://www.thecaterer.com/articles/526288/the-caterers-40-trends-food