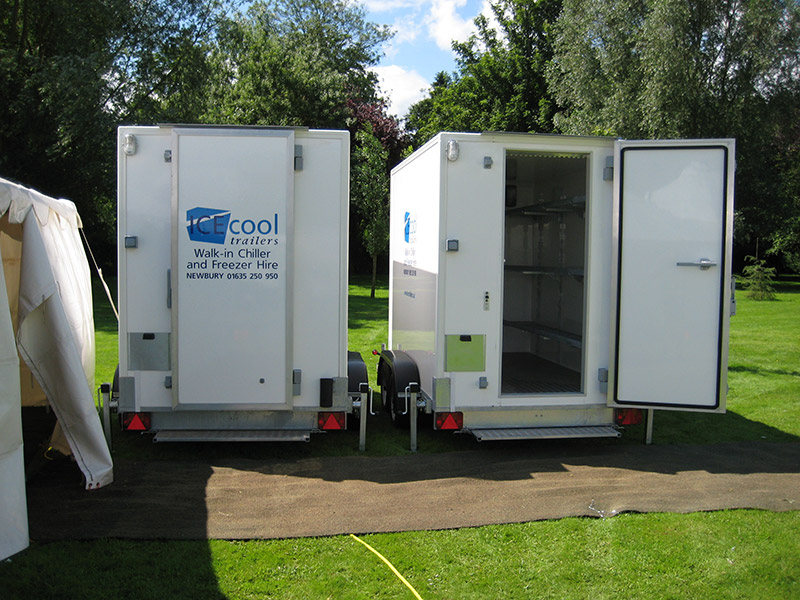 13-Jan-2016
As a reputable business that handles food, we understand that food hygiene and compliance with the laws regarding the storage of food is of paramount importance to you.
You will be pleased to learn that freezer trailers and mobile cold rooms are perfectly fine, as far as compliance is concerned, for short-term and long-term freezing and chilling solutions.
One of the key considerations you need to take into account with regards to food storage is that surfaces that are touched by food are in good condition and are easy to clean and disinfect; our units are made of materials that are non-toxic, corrosion-resistant and easy to clean. In addition to this, we meticulously maintain all of our trailers and cold rooms to keep them in as-new condition. The unit you hire from us will be spotless and ready to go.
It goes without saying, however, that you can still fail to meet your food hygiene obligations, should you not follow handling guidance as set out by the latest regulations. A useful resource for finding information related to this is the Guidance Notes issued by the FSA.
Another consideration to take into account is the efficiency of your refrigeration, in the event of a power failure. It is your duty to store food at suitable temperatures to ensure the quality of food and you must have adequate facilities to keep food at suitable temperatures.
In the event of power failure, your freezer trailer or cold room's motor will stop working, so the supply of cool air internally will stop.
This is a problem for lower quality refrigeration units, but not ours. Our units are made from the most insulating materials and as a result they have a very high level of efficiency and will keep food at a suitable temperature for a few hours without power. This has happened to a few customers of ours and we have received no reports of inefficiency. All you have to do in the event of power failure is keep the unit's doors closed to prevent cool air from escaping.
So if you are thinking about hiring a fridge trailer, freezer trailer, freezer room or cold room, you can put your worries regarding food hygiene to bed.
To discuss mobile freezer room hire or other temporary refrigeration solutions, call our team today on 01635 250 950 or fill in our contact form and we will get back to you.
{module_webapps,1841,r}