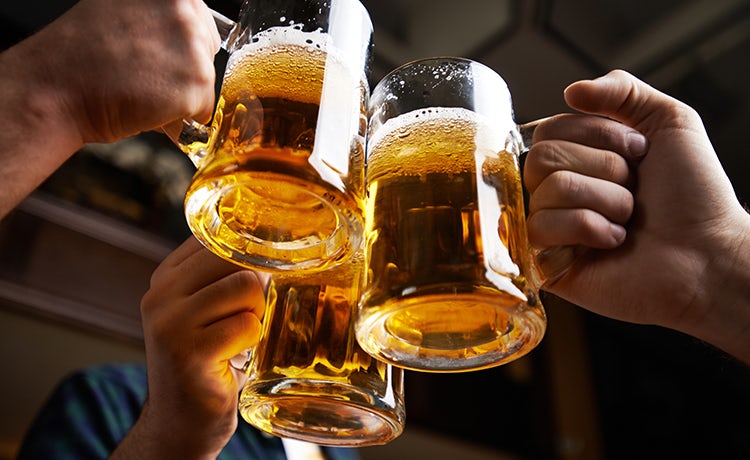 16-May-2019
We do not get a lot of days with stunningly good weather here in the UK. So when summer arrives, everyone attempts to cram in their outdoor activities. That's why summer is the big season for weddings, weekend music festivals, outdoor markets, etc. Summer is also the time for cold beer.
One of the reasons we are thrilled to be in the portable refrigeration industry is that it offers us the opportunity to keep the beer cold. After all, nobody likes warm beer. They don't like it any time of year, but especially during the summer.
What does this have to do with chiller hire, freezer trailers, and walk-in cold rooms? Everything, actually. Summer is our busiest season simply because so many outdoor events are happening. If it weren't for Icecool Trailers, a lot of people throughout the Greater London area and beyond would be drinking warm beer.
Keeping It Cold on Site
We are in the business of keeping things cold. You can find our trailers and walk-in cold rooms being used by caterers, bars and pubs, restaurants, hospitals, educational institutions, and more. They all have one thing in common: they need a refrigerated trailer or walk-in cold room.
During the summer, caterers bring us a lot of business. They rely on our equipment to keep food cold and fresh on site. And along with all of those hors d'oeuvres and entrées are kegs of beer. You may not care so much about the salad, but we're willing to bet that warm beer would completely ruin a wedding for you.
We are guessing that some caterers are fine with refrigerated van hire. We are not. We are firmly convinced that our trailers are superior to vans in every way. More importantly, our equipment is not limited just to trailers. We have walk-in cold rooms and freezers we can deploy in nearly any interior space large enough to hold them.
Don't Let Your Beer Get Warm
The long and short of it is that Icecool Trailers is a leading supplier of refrigerated trailers, freezers, and walk-in cold rooms throughout southern England and some portions of South Wales. Many of our customers are located in the Greater London area, but we go way beyond this.
If you are planning any kind of outdoor event this summer, consider getting in touch with us. Let's work together to arrange the temporary refrigeration you need to support your event. After all, the last thing you want is to let the beer get warm. Don't do it.
When you rent from Icecool Trailers you are renting from a company with more than two decades of experience in this business. Our equipment comes in multiple sizes and can be run off mains power or an appropriate generator. One call is all it takes to have a unit delivered to your site, set up, and retrieved when the rental period is done.
Remember, we offer chiller hire because nobody likes warm beer.