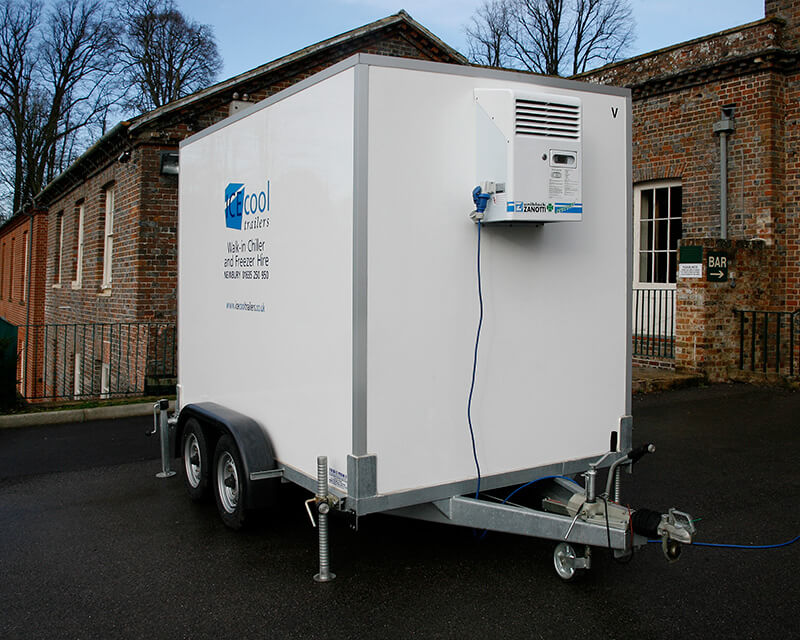 06-Oct-2016
Refrigerated vans or trailers aren't only useful during the warmer months of spring and summer. After all, if you're hosting an outdoor wedding in the winter, or an event during the colder months of Autumn, then you might still need the convenience and peace of mind that a fridge trailer offers.
Simply hoping that your food and beverages stay cool enough due to the lower temperatures outdoors could be a highly dangerous gamble.
Fortunately, fridge trailers are designed for use in a range of different circumstances, so that you can still utilise them when the temperature drops.
Unlike standard refrigerators, which can malfunction when the surrounding temperatures drop too low, fridge trailers are designed to maintain a single temperature - regardless of outdoor conditions.
Waterproof and Temperature Ready Fridge Trailers
Regardless of what you use your fridge trailers for, it's important to make sure that you're hiring a solution from a company that you can rely upon.
Usually, this means checking to ensure that the trailer itself is robust enough to withstand low temperatures of under zero degrees, and high temperatures too - if you're concerned about keeping food fresh during the summer months.
In winter, one of the most important features to look for in your fridge trailer, is the fact that it is completely waterproof. This means that you don't have to worry about moving your trailer to a covered location if your event is suddenly hit by a burst of rain or even snow.
Most high-quality fridge trailers will be designed to be both moisture and cold-resistant, so you can get the most out of your occasion.
A Reliable Solution
Fridge trailers can represent a reliable solution to a variety of winter problems. For instance, they might help to save your company when a fridge or freezer suddenly stops working during a busy working day.
On the other hand, they could keep food and drinks cool and protected when you're setting up for an important outdoor event.
The answer to the question, "Can fridge trailers be used outside during the winter?" is yes - so long as you use a provider that designs their trailers to the best quality standards.
Make sure that you discuss your exact needs with your provider in advance, so that you can take measures to protect your hired trailer if necessary - in the case of storms and other unexpected issues.