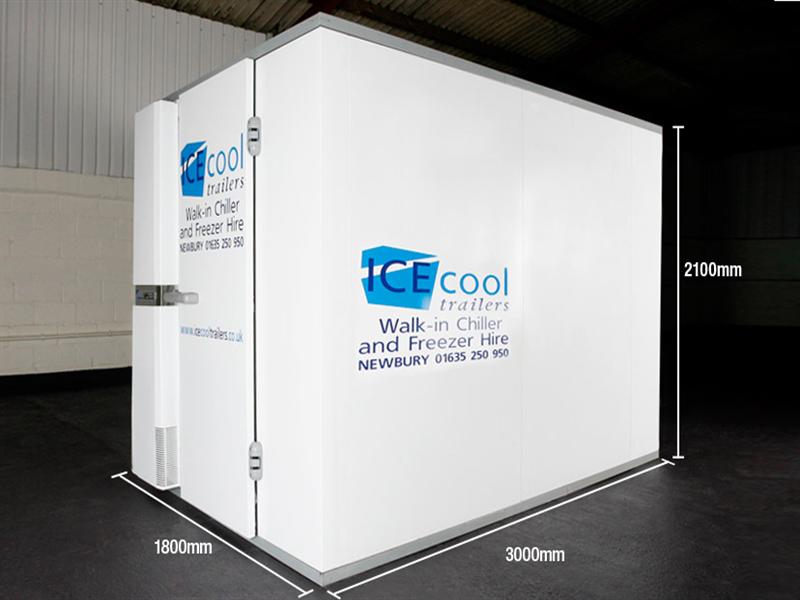 12-Aug-2014
A hotel manager recently approached us after she saw one of our portable freezer trailers being used by a London restaurant. She wanted to know what advantages there were to renting a trailer over a freezer van for those times when the hotel was hosting special events. Not only did we answer her question, we also took it to the next level by introducing her to walk-in freezer rooms. For her needs, a walk-in room was far better than either a trailer or a van.
Keep in mind that Icecool Trailers rents both trailers and walk-in rooms in different sizes. Each of our units offers its own advantages, depending on customer needs. In speaking with this particular customer, we explained to her the advantages of a walk-in freezer room over both a trailer and van. Those advantages are:
• Interior Storage – The walk-in freezer room offers portable cold storage that can be placed inside your building. That makes for easier access to food items without having to step outside. It obviously increases security as well.
• Easy Set-Up – Because our walk-in freezer rooms are comprised of a series of easy to assemble panels, we can deliver and set-up a room regardless of your location. Panels are carried through any standard door and assembled on site, for fast and easy operation.
• Space – Our walk-in rooms provide just as much storage space as a typical permanent freezer or cooler. What's more, all of our units come with shelving, lighting, and lockable doors. Renting from us is like having an extra permanent freezer – but only for as long as you need it. We specialise in temporary, emergency and portable refrigeration solutions.
• Affordability – When you rent a freezer van, you are renting more than just a freezer. You are renting a vehicle as well. You might end up spending considerably more when you consider extra rental charges, fuel charges, and insurance. With walk-in freezer hire from Icecool Trailers, you are getting an affordable solution with no extra charges.
Businesses in London have the added challenge of little exterior space to deal with, especially in the oldest areas of the city. A lack of parking space means you may not even have room for a trailer or van. Once again, walk-in freezer and refrigerator rooms solve that problem by being installed inside your building.
Planned Events and Emergencies
Icecool Trailers is one of the leading providers of portable cold storage in London and the surrounding areas. We can provide your walk-in freezer room on an emergency basis, or pre-scheduled for your planned future event. All it takes is a phone call to our cold storage experts.
Our emergency call-out service allows us to provide you with the cold storage you need in the Greater London area often within just a couple of hours of your phone call. And of course, we maintain all of our own equipment. If there is ever a problem during your rental term, all you need do is contact us. We will dispatch a repair technician or, if necessary, a replacement unit.
There are definite benefits to walk-in freezer hire over trailers and vans. Our hotel operator in London found that out for herself; we invite you to do the same.