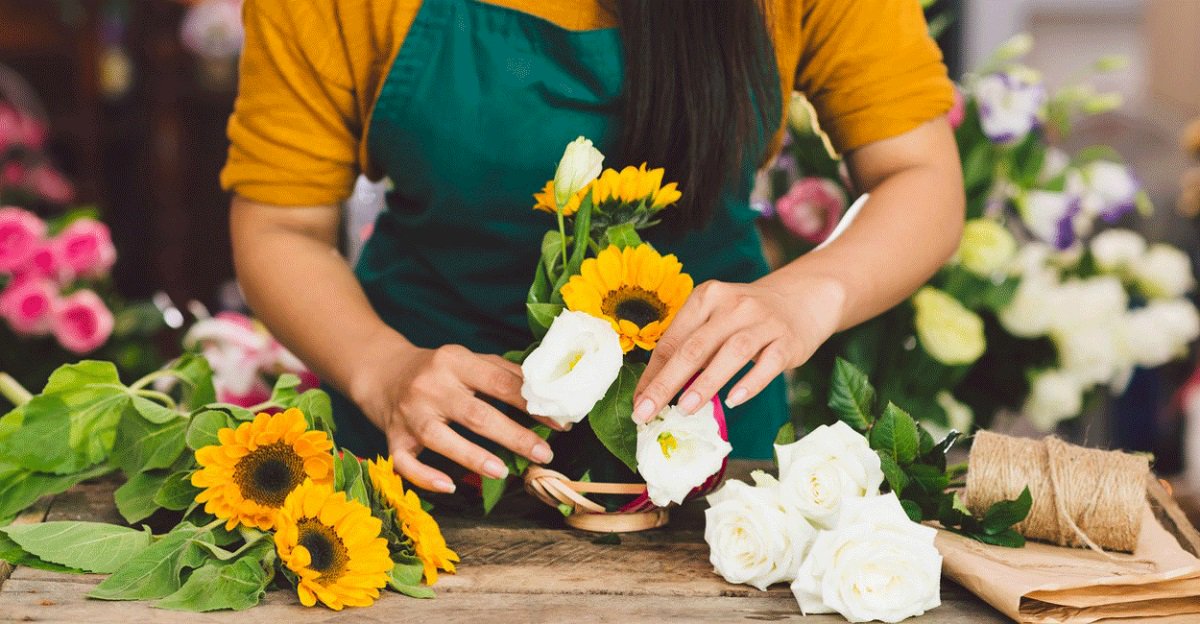 09-Aug-2019
When it comes to portable cold storage and the need for temporary refrigeration and freezing, most would think in terms of food produce. For sure, it is in food-related situations such as outdoor events, when running out of cold storage space or in the case of emergency breakdowns in refrigeration equipment, that people most often turn to Icecool Trailers for an efficient remedy. But food isn't the only thing that needs to be kept cool, and for the jobbing florist, portable cold storage is a greater necessity than you might imagine.
It all comes down to the complexity of the craft. At the top of their game, florists specialise in creating bouquets and flower arrangements – suitable for all manner of situations – at a moment's notice. This is no mean feat and involves a keen eye for detail, a deft touch and plenty of experience in knowing what looks good next to what. Unsurprisingly, to create each individual botanic masterpiece (and for the best, that is certainly an appropriate word) florists must make use of a vast array of plant-life – from spreading dinner-plate dahlias to whisker thin bunches of lavender, and tulips that bob through the air to carnations that cluster around the base. It is very often necessary to have at hand these colourful tools of the trade as and when they're needed; the only problem is, Mother Nature sometimes has other ideas. Florists are in demand all year round, but certain flowers will only grow at specific times of year. This is where cold storage comes in.
The Problem of Freshness
Whether arranging flowers or selling them straight to gardeners, the florist will always come up against the problem of freshness. Perhaps those roses must be kept for an as-yet unordered bouquet; perhaps the pansies left over from that last wedding display should be kept for future orders. In summer, the hot weather can cause flowers to wilt if they're not given constant care. For single location florists with a healthy customer base, this might not be a problem as the flowers in the shop can be tended to daily and will be purchased after a while in any case. But if you happen to be a florist that travels distances to events and locations for large displays or who makes bouquets to order, keeping flowers in cold storage until they are needed is essential. And it isn't just the summer – the tubers of the dahlia flower, for example, are usually planted in spring. But they must be stored in a cool environment for the rest of the year to prevent rotting. Portable cold storage allows them to be available at any time for eager gardeners.
Freeze Drying Flowers
An increasingly popular service is freeze drying flowers, which can preserve a flower's natural shape far beyond its usual lifespan. To do this, you will need to work within a large, cool environment – the kind an Icecool Trailers portable cold room or larger trailer is perfectly suited to provide.