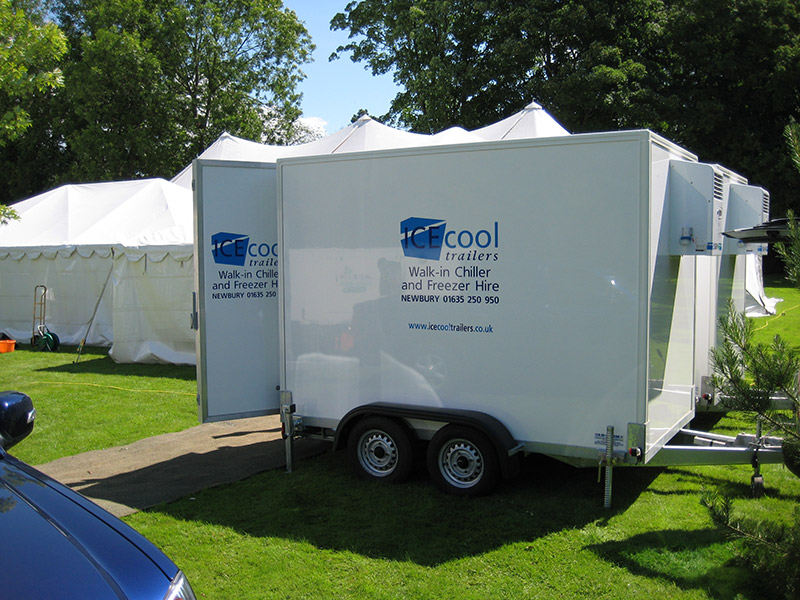 26-Aug-2014
You have many options in the UK when it comes to refrigerated trailer rentals. There are companies of all sizes offering trailers, walk-in cold rooms, and temporary freezers. Keep in mind that the portable cold storage business is no different from any other. Some companies excel, others are average, and still others are not worth doing business with.
At Icecool Trailers, we believe that we offer the finest sales and equipment in Berkshire, London, Birmingham, South Wales, and beyond. Yet we would not expect you to take our word for it. Our regular clients are the kinds of people who research and compare before choosing a service provider.
To that end, here are three signs of a trustworthy provider for your temporary cold storage needs:
1. Long History
It takes a lot of hard work and dedication to maintain a small business over several decades. Therefore, you can tell a lot about a company by how long it has been in business. If a company has been providing cost-effective and reliable cold storage for more than 20 years, you can rest assured that it knows what it is doing. It just so happens that Icecool Trailers fit that bill.
We have been providing refrigerated trailer rentals and walk-in cold rooms and freezers for more than two decades. We are based in Berkshire, offering service to a good portion of the UK. Call us to see if we can provide portable cold storage in your area.
2. Excellent Responsiveness
Not all refrigerated trailer rentals are for pre-planned events; sometimes they are the result of emergencies. A trustworthy and reliable provider is one that is exceptionally responsive during these emergencies. It is a company that quickly answers phone calls and online inquiries – a company that can quickly dispatch equipment directly to your location.
During an emergency, you cannot afford to have a portable refrigeration company unable to respond to your immediate needs. Going without cold storage for too long could have a detrimental impact on your bottom line. At Icecool Trailers, we take pride in our quick response time and always-available customer service. We even offer a 24-hour call-out service to handle those emergencies outside of normal business hours.
3. In-House Maintenance
The best providers of refrigerated trailer rental know their equipment and maintain it using an in-house staff of technicians. Not establishing in-house maintenance forces a provider to depend on others to maintain equipment, which, in our estimation, is not wise in the portable refrigeration business.
Again, Icecool Trailers fits the bill. All of our equipment is maintained by our own in-house staff of trained and experienced technicians. They work hard to make sure all of our trailers and walk-in rooms are operating properly. Moreover, should there ever be a service issue on-site, one of our technicians will be dispatched to the location immediately.
If you are looking for reliable refrigerated trailer rentals or walk-in rooms in the UK, contact Icecool Trailers right away. We have a number of different sizes and styles of both coolers and freezers. We can come up with something to meet your needs and budget, and get it delivered to your location in a timely manner.
{module_webapps,1841,r}