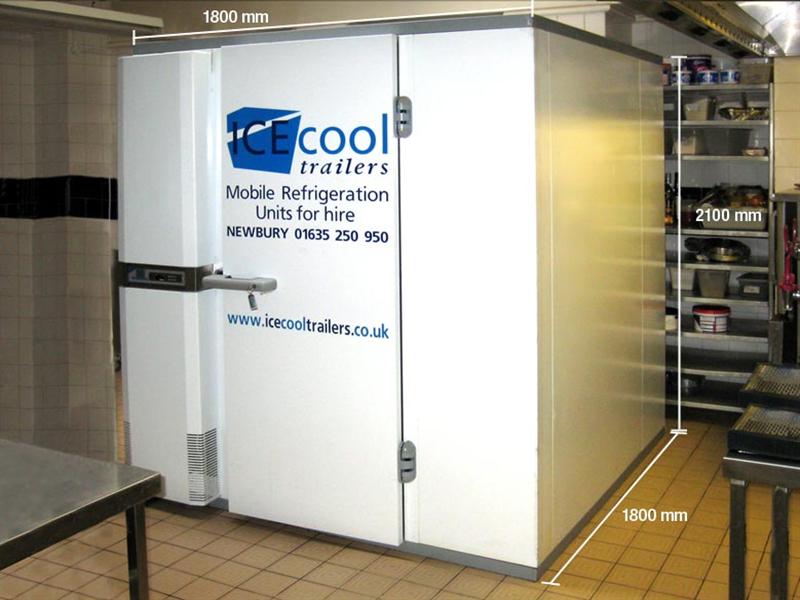 07-Sep-2017
Icecool Trailers offers a number of different options for fast and reliable temporary refrigeration. Among them is cold room hire. A cold room from our inventory offers you plenty of cold storage space that can be directly connected to mains power or, if necessary, a stand-alone generator. Icecool Trailers provides delivery, full assembly, and electrical hook-up for your convenience.
Why choose cold room hire over your other options? Consider the following reasons:
1. Interior Cold Storage
Our walk-in cold rooms are intended to be installed in interior spaces like warehouses, loading docks, and back rooms. When compared to refrigerated van hire or even one of our trailers, having interior cold storage can be a lot more convenient. Everything you need is at your fingertips. There is no need to walk outside to access your stored items.
Cold room hire is ideal for institutional kitchens, industrial operations, and even hospitals and educational institutions that needed an extra bit of cold storage space. We offer several different sizes to meet virtually any need.
2. Interior Security
Though our trailers come with lockable doors, the fact remains that trailers have to remain outdoors. That makes them slightly less secure than interior cold rooms. And compared to refrigerated van hire, one of our cold rooms is significantly more secure. No one can break in and drive a cold room away.
Our walk-in cold rooms also come with lockable doors just in case your interior space is accessible by others. We include full shelving and lighting as well. Everything you need for safe and effective temporary cold storage is included with one of our walk-in rooms.
3. Greater Storage Capacity
Finally, a walk-in cold room offers you more usable storage capacity because it doesn't have to account for a trailer frame or the chassis of a van. The entire unit is dedicated to cold storage and nothing else. As long as you have enough interior space for installation, cold room hire could be the best use of your temporary cold storage budget.
Choose Icecool Trailers
Icecool Trailers provides cold room hire throughout Greater London and beyond to cover a good portion of southern England and parts of South Wales. From Essex to Hampshire and Gloucestershire to Dorset, we have you covered. We even offer same-day emergency service within the Greater London area.
Note that we meticulously maintain all our equipment, so rest assured that your unit will provide more than reliable service. And in the unlikely event of a breakdown, just one call will immediately dispatch a technician to your location.
We have been in the portable refrigeration business for more than 20 years. Our knowledge and experience keeps us on the leading edge of what we do, for the benefit of those who call on us for service. Next time you have need of temporary cold storage, we invite you to give us a call. We will be there with the trailer or walk-in room you need.