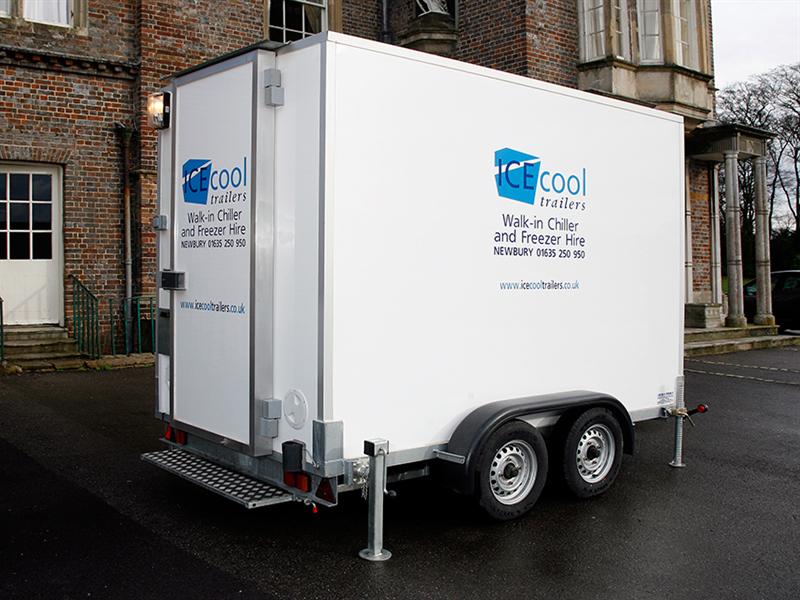 16-Jun-2016
If you are looking for emergency freezer trailer hire, look no further than Icecool Trailers.
We can deliver to your premises a freezer trailer within just a few hours if you are located in London, Berkshire, Thames Valley, Hampshire or the Home Counties. We can also usually provide a 2-4-hour delivery in other areas of the country such as Birmingham and we're able to deliver freezer trailers in other areas of the United Kingdom on the same day.
About our service
We price our emergency freezer trailer hire services based on the distance it will take to reach you and the length of time you wish to keep your freezer trailer for.
When you book a freezer trailer for same day delivery with us, we will do our utmost to deliver your trailer within the prearranged time slot. Our record here is that 99 per cent of our trailers are delivered before the prearranged time slot.
When your trailer arrives, we will set it up for you. This includes making all the necessary power connections, installing interior shelves and stabilising the unit for safety.
About our freezer trailer hire
Freezer trailers are available in sizes 2.4m and 3.0m and they are branded with Icecool Trailers insignia. They are painted white on the outside with stainless steel bar surrounds.
Our trailers can run off a 13 amp, 3 pin socket or a 16 amp, C form socket. They can also run off a generator providing that the generator can deliver at least 3kw of power. Please note that it is our policy to lock the hitch lock when the trailer is delivered. This prevents theft to keep your produce safe and all our freezer trailers can be locked from the outside by key.
In addition to this, all our trailers are insured against theft and damage. However, you will have to get your own insurance policy for any produce that you will keep inside.
Need emergency refrigeration fast? Call us!
We operate a 24/7 phone number - 01635 250 950 - which you can call for all your emergency refrigeration needs. When you call us, a member of our team will discuss what you need with you and arrange a delivery time. We pride ourselves on our same day freezer trailer hire and the whole process from start to finish will be managed by us.