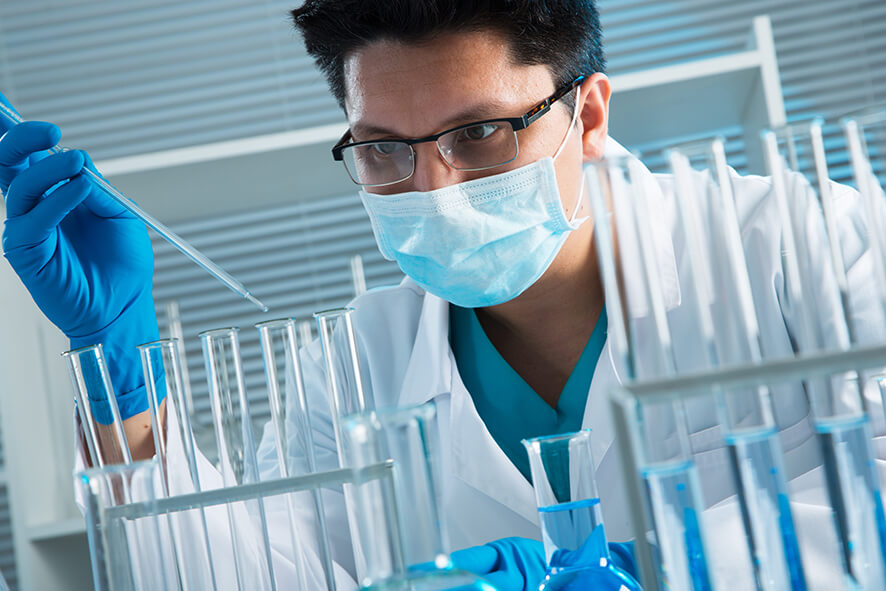 06-Apr-2020
The medical industry routinely uses refrigeration and temperature-controlled environments to store medicine, vaccines, equipment, samples and other medical supplies. The on-going coronavirus crisis has, of course, led to an increased demand for these facilities.
With many sectors responding to calls to support the healthcare industry, we're committing our services to supplying emergency medical refrigeration facilities to hospitals, laboratories and healthcare sites all over the country.
On-Site Testing Kit Refrigeration
As testing for COVID-19 is being ramped up, clinicians require access to secure and reliable testing kit refrigeration units. Without these, tests cannot be safely carried out and processed. Fortunately, our refrigeration trailers and cold rooms are perfectly suited for testing kit refrigeration. Once completed, test kits can be safely stored in a temperature-controlled environment until they are transported and processed

Completing the cold chain, our refrigerator and freezer trailers can be installed in almost any location. From internal modular cold rooms to externally powered trailers; any existing setup can be enhanced with additional medical refrigeration units.
As well as supplying testing kit refrigeration facilities to hospitals and existing healthcare sites, we can deliver resources to temporary testing centres too. To learn more or to arrange same-day testing kit refrigeration units, contact Icecool Trailers now on 01635 250950.
Vaccine Refrigeration Trailers
Although a COVID-19 vaccine hasn't been developed yet, researchers, scientists and healthcare professionals are working around the clock to develop an effective inoculation for the coronavirus. While ready-to-use vaccines typically require constant refrigeration prior to use, vaccines also need this stable environment during the testing and trial phases.
As researchers trial various medical combinations to determine their efficacy against COVID-19, laboratories all over the country are expanding their facilities. Due to the speed at which coronavirus has spread, emergency resources need to be put in place. Emergency vaccine refrigeration and emergency medical refrigeration, in particular, is required immediately.
If you're working within the industry and require vaccine refrigeration or any type of medical refrigeration, we're on hand to help. Staffed by key workers, our fridge and freezer trailers can be delivered directly to your site within hours.
Medical Refrigeration Facilities
As well as storing COVID-19 testing kits and trial vaccines in temperature-controlled environments, hospitals need to continue to store other medicines and tests in refrigerator units too. With limited on-site capacity, few hospitals have the extra resources they need at this critical time.
Due to the ease with which our medical refrigeration trailers can be setup, it's simple to expand your site. With the option to run fridge and freezer trailers from mains power or via a portable generator, you can add medical refrigeration facilities indoors or outdoors.
Secure, Stable and Straightforward
When storing medical equipment and supplies, including coronavirus testing kits and COVID-19 vaccines, it's vital that a consistent temperature is maintained, and a secure environment is protected. All of our fridge and freezer trailers and cold rooms are lockable, which ensures all contents can be carefully secured. Furthermore, superior reliability ensures the cold chain is maintained, without the risk of failure or degradation.
In addition to delivery medical refrigeration trailers directly to your desired location, our team will remain on site to ensure they're up and running quickly. With healthcare professionals under increasing pressure, our experienced staff can manage the installation of medical refrigeration trailers quickly and efficiently.
Order Same-Day Medical Refrigeration Units Now
If you need urgent medical refrigeration hire or medical refrigeration trailers, talk to our team now. With same-day delivery available, we'll have extra resources en route to you in no time. To find out more or to discuss your requirements in more detail, call Icecool Trailers on 01635 250950 or email us at hire@icecooltrailers.co.uk.