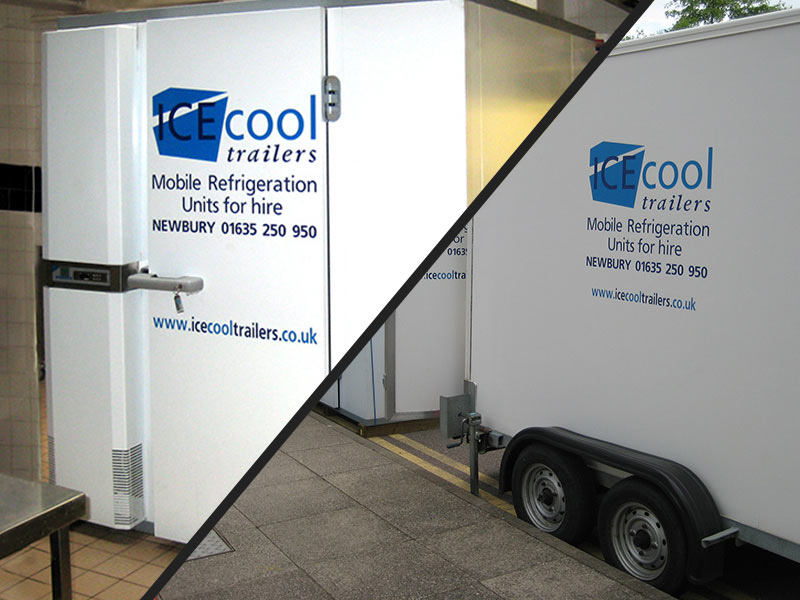 04-Apr-2019
We have done our best here at Icecool Trailers to avoid fanning the flames of Brexit panic. We have continued to believe that our leaders would work out an amenable deal that would allow the UK to leave the EU with as little disruption as possible. But with the possibility of a Brexit crash now increasing, it might be time to start looking at things a bit differently. Now might be the time to start planning for emergency refrigeration.
It has been estimated that the UK imports as much as 55% of our fruits and vegetables from the EU. The flip side is that we produce upwards of 80% of our meat and dairy products domestically. So while a no deal Brexit could mean temporary shortages for produce, it will probably not have much impact on other whole food items.
Regardless of the raw numbers, there is a very real possibility of some disruption as the result of a hard Brexit. That means a lot of things to a lot of people. For our clients, it means stocking up on fresh produce in the weeks leading up to the eventual divorce. Clients should already be thinking about refrigerated trailers and freezers or walk-in cold rooms just in case these become necessary.
Start Making Arrangements Now
We are fully stocked with a complete inventory of trailers and walk-in cold rooms. We anticipate we will be able to handle the increased demand should the need arise. But we advise that you not wait until the very last minute to make arrangements for emergency refrigeration. The minute you decide to begin stocking up on fruits and vegetables in anticipation of a hard Brexit, you will want to have your temporary cold storage solutions in place.
We invite you to contact Icecool Trailers and speak with one of our representatives. Understand what your options are in terms of both trailers and walk-in rooms. We also want you to understand the benefits of trailer and walk-in room rental over refrigerated van hire. We anticipate a higher demand for refrigerated vans in the event of a hard Brexit, but we would prefer you have access to a trailer or walk-in room instead.
Just Contingency Plans
In closing this post, we hope you do not misunderstand what you've read. We are not assuming a no deal Brexit is inevitable. We aren't even assuming that supplies of fresh fruits and vegetables will be disrupted in the event such a hard Brexit does take place. We are only suggesting that clients put contingency plans in place.
Hopefully the powers that be will straighten all of this out sooner rather than later. It's our sincere desire that there be no disruptions. But in the event there are, Icecool Trailers stands ready to supply customers with emergency refrigeration. We are ready to deliver refrigerated trailers, freezer trailers, and walk-in cold rooms throughout the Greater London area and beyond, to most of southern England and South Wales.