You may already know that restaurants cost more in heating, ventilation and refrigeration fees than any other commercial venture and, equally true, it seems that there is little time to address the profit draining situation. However, taking a few minutes to rethink how you handle these aspects can impact hugely on your business' bottom line. It's easier than you might believe, especially with chiller hire.
Icecool Trailers know from experience and feedback that chiller hire is a beneficial and effective tool for all of our customers and we've seen it work wonderfully for pop up restaurants as a temporary refrigeration measure, as this is normally on a short term lease the investment required to purchase equipment is disproportionate so chiller hire offers the optimum cost effective and high performance facilities.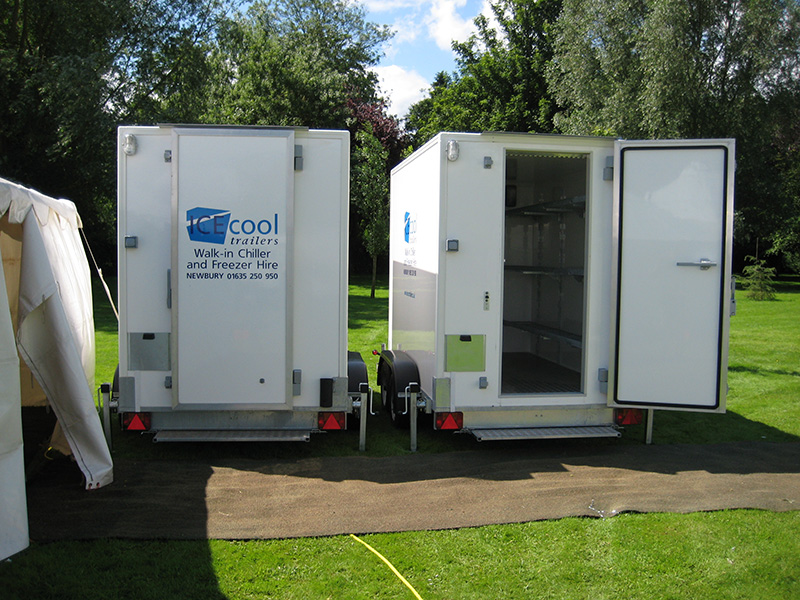 Mobile Fridge Hire
Small businesses can also utilise chiller hire, there are enough costly outgoings in the initial set up and running of the business which can easily make equipment purchase prohibitive so chiller hire spreads the cost, delivers refrigeration and you have the knowledge when you opt for chiller hire via Ice Cool Trailers that we are always available to answer questions.
While many restaurateurs dream of having a bespoke kitchen to work with, in all likelihood the facilities won't match expectations and starting a new menu with various food groups or with different target clients could make adherence to health and safety legislation with the in-built refrigeration tricky and the law must be followed. Chiller hire is a menu and legislation friendly option that lets creativity and functionality work in harmony.
It may sound slightly odd but the direction that the chiller opens can impact on the safety and flow of the kitchen or business space and could cause blockages, compromise on service delivery and customer satisfaction. If the fridge opens the incorrect way for optimum performance or in to an area close to cooking activities and you can't afford replacement equipment, then a temporary measure of chiller hire through Ice Cool Trailers will give you a more ergonomic and safer workplace at a cost effective competitive price. Trading can continue, the hirer is happier, the clients are content and at Ice Cool Trailers we're satisfied that the best decision and service have been employed.