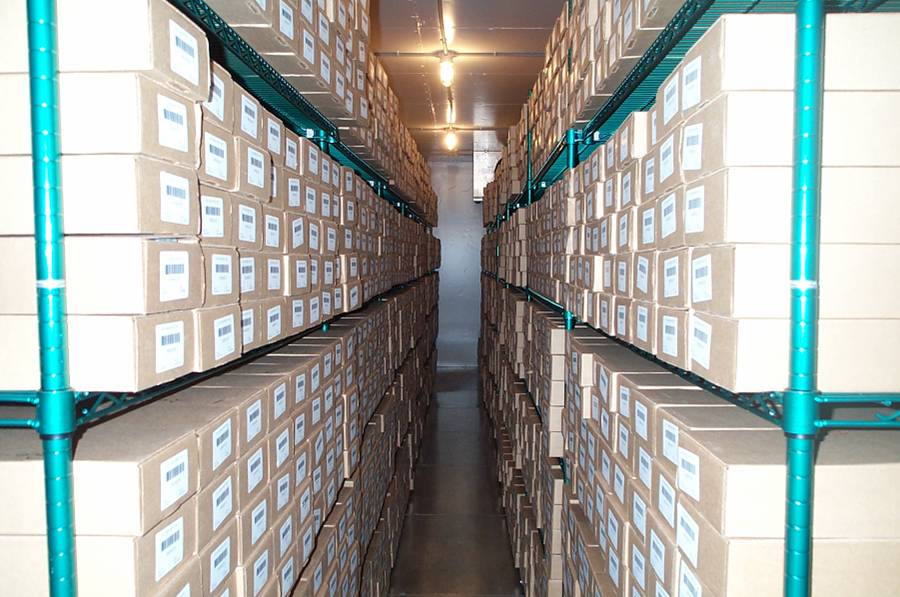 24-Aug-2017
It is that time of year again when schools, colleges and universities across the UK begin welcoming new students. We know first-hand that many of these institutions set up temporary kitchens to accommodate guests becoming acquainted with campus facilities for the first time. Walk-in freezer and chiller hire from Icecool Trailers is a key asset that should be included in each one of these temporary kitchens.
If you've never been part of a special college or university event that utilised a temporary kitchen, you may have no concept of what one of these kitchens looks like. It is actually quite impressive. A fully equipped kitchen comes with everything you would expect in an institutional setting: stainless steel prep tables, gas cookers, grills, dishwashers, etc.
We mention walk-in freezer and chiller hire because this is the one thing that is sometimes left out of temporary kitchens. Colleges and universities may choose to use existing refrigeration freezer capacity while transporting food items to the temporary kitchen by way of refrigerated van hire. Hiring a van works, but we are convinced that renting a walk-in cold room or trailer from Icecool Trailers is a better choice.
More Dedicated Refrigeration Space
As an alternative to refrigerated van hire, a walk-in freezer or chiller gives you a lot more space that is solely dedicated to cold storage. Remember that a refrigerated van is essentially a chiller built on a van chassis. You automatically loose capacity in the sense that the vehicle also has to account for an engine, seating, transmission, and so on.
A walk-in chiller or freezer has no such constraints. Almost all the space required by the unit is available inside as refrigeration and freezing capacity. What's more, you don't have to rent a vehicle and assume all the liabilities that come with it. You are getting just a walk-in chiller or freezer and nothing more.
How It All Works
Walk-in freezer and chiller hire through Icecool Trailers is easy as can be. You simply contact us and arrange for rental and delivery. On the appointed date, our technician will arrive with your temporary refrigeration unit. The unit is delivered as a series of panels the technician will carry into your building and assemble wherever you want it placed. The technician will connect the unit to mains power, install shelving and lighting, and ensure everything is working properly before leaving your site.
Things are just as easy at the conclusion of your rental term. We send a technician to completely disassemble the unit and haul it away. Throughout the entire term, we also provide complete repair and maintenance service. If there is ever an issue with your unit, one call dispatches a repair technician to your location.
Walk-in freezer and chiller hire should be part of every temporary kitchen set up this autumn. Why rely on existing cold storage or refrigerated van hire when we make getting a walk-in cold room so easy and affordable?